wasserlasser.com - News, jerseys and more for NHL 09
AddOns for NHL 09 from EA Sports and other games
Welcome to www.wasserlasser.com
You will need to register in order to use this site. After you registered, you can download files, you can post in the forum and you will be part of the community.
You can find help in the lexicon under
"first steps"
in case you have any questions.
Enjoy the site. Your www.wasserlasser.com team
As you might have noticed, this site is available in several different languages. That means we are translating everything possible, add new things and change things from time to time.
In order to make sure that everything is translated correctly and that we did not miss anything we need your help. We need your help to check for accuracy and for missing translations.
Don't be shy. Let us know if you found a problem or if there is anything we need to fix. We can only improve the site and fix mistakes with your help.

Thanks

Your Wasserlasser Team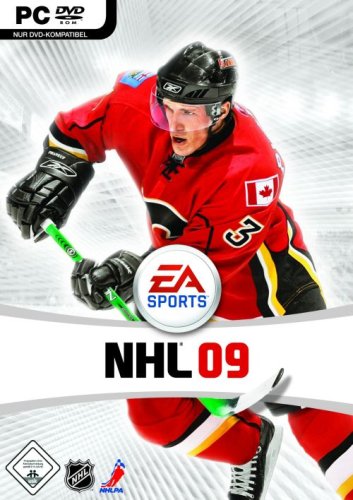 NHL 09
For the first time ever you can play yourself in NHL 09. With the new Be Pro feature, you can create yourself and your own unique hockey identity, step on the ice and experience the adrenaline rush of a fast-paced game. Even more compelling is the Hall of Fame mode, where you're drafted and work your way up from the AHL to the NHL, before finally being inducted into the Hall of Fame. With the expanded Skill Stick and retro NHL 94 controls, NHL 09 is the most complete, intuitive, and accessible hockey gaming experience ever.
Features:
* European Leagues and Russian League - To ensure an authentic and comprehensive global ice hockey experience, NHL includes 09 Dynasty modes for the official Swedish, Finnish, Czech, German and even Russian league.
* Extended Skill Stick - Hit the gate with one-handed feint, shield the puck, make attacks and "dump and chase" moves. Dominate the defense with Sweeping Poke-Checks and the new "Raise Sticks" feature.
* Be a Pro - Create yourself and become an NHL superstar. Your coaches rate you in over 50 categories as you try to get your own hockey card and get inducted into the Hall of Fame.
* EA Sports Hockey League - Go online with your created player. Create a game with five friends and play 6 vs. 6 against teams from around the world. Win the first EASHL Cup and become an online superstar!
* NHL 94 control - Just like in your memory: A two-button control that is mastered by everyone. Check, pass, shoot and hit NHL experts.
* Media Hub - Show the world your skills. Download your best highlights on EA Sports World. Take screenshots for yours
Own hockey card. Use your own music in every arena during the team intros, after goals and on other occasions.
* Online registration required !!
* Speech output in English, screen text and manual in German.