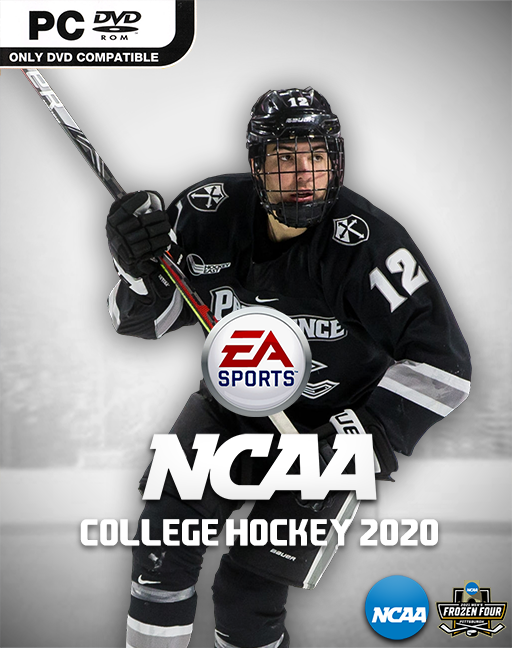 NCAA: College Hockey 2020
Release date: TBD
NCAA: College Hockey 2020 is successor of NCAA 19 Legacy Mod. NCAA 19 bringed to NHL 09 30 college hockey teams from all NCAA hockey conferences like Big 10, NCHC, Hockey East, ECAC Hockey, Atlantic Hockey, WCHA and Independent. Difference between NCAA 19 and CH 2020 will be in content. College Hockey 2020 will bring even more teams, fully reworked jerseys + updated to match 2020 season, authentic rosters, arenas for 31 teams, season experience, updated ices, updated logos and much more.
Features:
- 30 college teams from NCAA 19 + 7 new (American International College, Bowling Green State, Clarkson Golden Knights, Cornell Big Red, Massachussetts Minutemen, Minnesota State Mavericks and Vermont Catamounts)
- Reworked all 60 jerseys + updated to 2020 season
- New alternate jerseys for Air Force, Alabama-Huntsville, Arizona State, Michigan, Michigan State, North Dakota, Notre Dame and Wisconsin
- 31 custom-made arenas
- Authentic rosters
- Updated fans
- Better season experience with 40 games calendar
- More goalie stuff
List of teams:
1. Air Force Falcons
13. Massachussetts Minutemen
25. Providence College Friars
2. Alaska-Fairbanks Nanooks
14. Miami-Ohio RedHawks
26. St. Cloud State Huskies
3. Arizona State Sun Devils
15. Michigan Wolverines
27. Union College Dutchmen
4. Army Black Knights
16. Michigan State Spartans
28. Western Michigan Broncos
5. Bemidji State Beavers
17. Minnesota Golden Gophers
29. Wisconsin Badgers
6. Boston College Eagles
18. Minnesota State Mavericks
30. Yale Bulldogs
7. Boston University Terriers
19. Minnesota-Duluth Bulldogs
31. American International College Yellow Jackets (Additional Team)
8. Colorado College Tigers
20. Nebraska-Omaha Mavericks
32. Alabama-Huntsville Chargers (Additional Team)
9. Cornell Big Red
21. North Dakota Fighting Hawks
33. Bowling Green State Falcons (Additional Team)
10. Denver Pioneers
22. Notre Dame Fighting Irish
34. Clarkson Golden Knights (Additional Team)
11. Harvard Crimson
23. Ohio State Buckeyes
35. Michigan Tech Huskies (Additional Team)
12. Maine Black Bears
24. Penn State Nittany Lions
36. UMass-Lowell River Hawks (Additional Team)
37. Vermont Catamounts (Additional Team)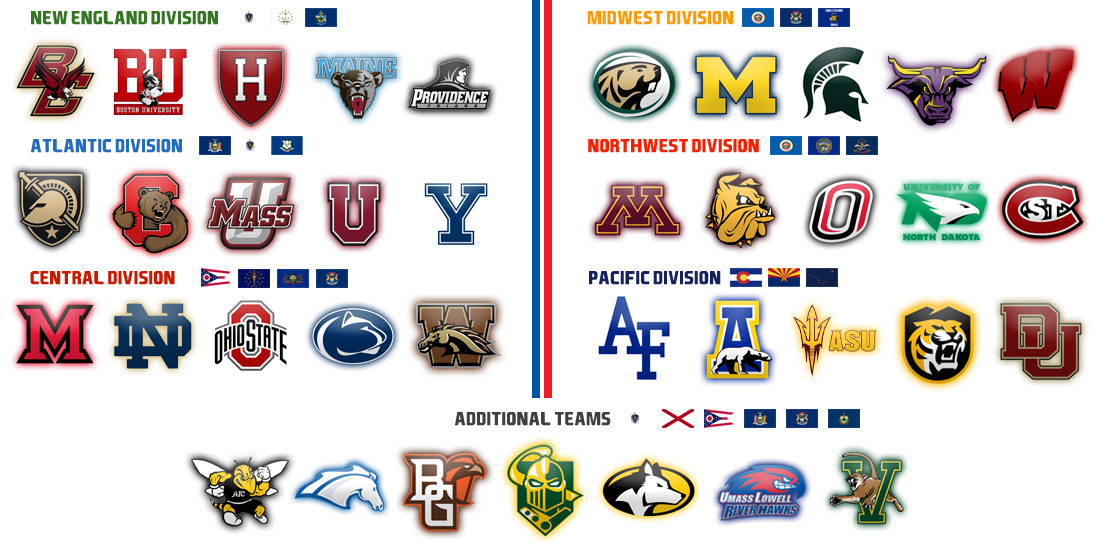 FAQ:

Q: How long it will take to complete this?
A: Most parts are already completed, only rosters and arenas are remaining which will take some time to make
Q: For which roster it will be compatible?
A: Newest version of Elite Roster
Q: Besides of main 30 teams, which one team from Additional Teams will have own arena?
A: Probably Clarkson or UMass-Lowell
Q: What Frozen Four will be used for this version?
A: 2021 in Pittburgh because Frozen Four 2020 was cancelled
More updates to follow